Facts and figures
The programme at a glance
September - December or February - June
Part of School
Programme information
What to expect
About the programme
Business & Society: Glocal Perspective is a knowledge, practice and student driven programme.
There are 3 leading projects:
Glocal Business & Consumer Behavior of 4 weeks
Strategic Marketing & Competitive Positioning of 6 weeks
Sustainable Business Innovation of 3 weeks.
These projects will teach you in theory and in practice how organisations work and what their success factors are in order to design your own ideas and strategies. You will have the opportunity to meet many innovative entrepreneurs based in the multicultural and popular city Rotterdam.
Method
The way we work at this programme:
Type of assessment
Presentations and in class or hand in assignments. There are no written exams.
Learning outcomes
If you have successfully completed this exchange programme then you are able to:
Be a critical and creative marketing innovator;
Be a global leader;
Work together in a multi-perspective context (International, intercultural);
Develop your intercultural proficiency level by taking control of your own learning process.

Calendar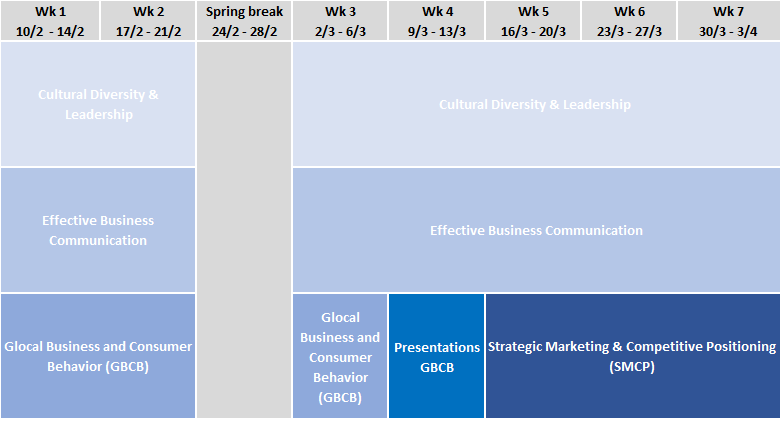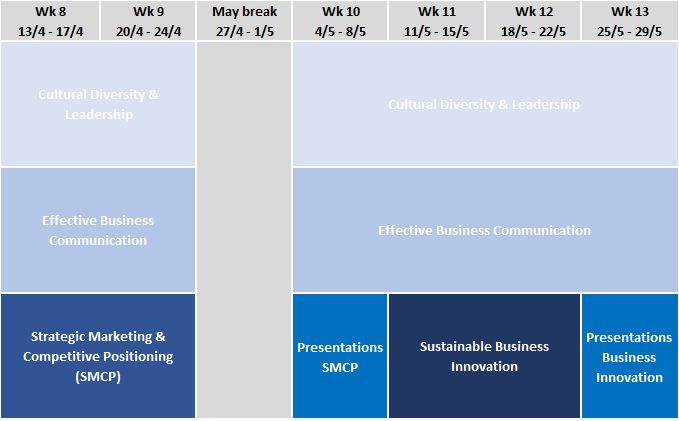 Awarding
After completing your exchange programme at Rotterdam University of Applied Sciences, you will receive a:
Subjects
An indication of the subjects you can expect
Practical matters
What you need to know
Location
Where you can find us



Posthumalaan
Posthumalaan 120
3072 AG Rotterdam